3 Tarot Coins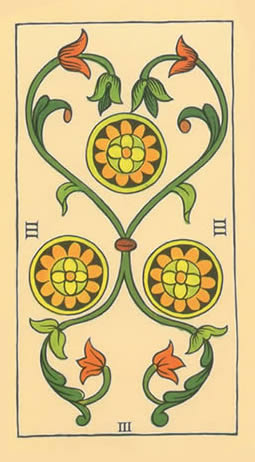 Meaning of the 3 of Coins in the Tarot
What does the 3 of coins tarot mean?
The 3 of coins tarot card speaks to us in its entirety in satisfaction. If you are a person capable of maintaining a continuous full effort over time; surely you will see its fruits.
Sometimes some objectives are set in the medium and long term and surely there will be bumps along the way. But maintain perseverance, motivation and workforce; rest assured that results will come; and if for some strange reason they do not arrive; learn, never stop learning, after all, everything is learning.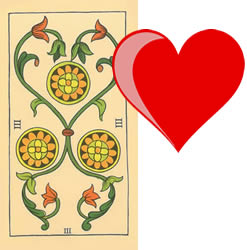 3 of Coins Tarot on Love
With the 3 of gold tarot card you are in luck. Your partner loves and appreciates you so much that the two of you are fully connected in every way; and together and working as a team, so to speak, they will be full of happiness.
If you got the letter while you were single; maybe and just maybe your true love will show up in your field of work.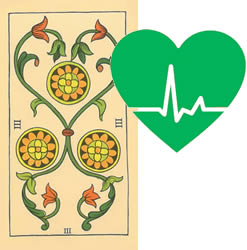 3 of Coins Tarot on Health
Speaking of your health, you are full of energy and strength to do anything. It has not come by chance, since you have worried about being careful in your diet, rest, etc.
Let's go exercise, take care of yourself, control your diet, try to get plenty of rest, laugh and enjoy and appreciate life.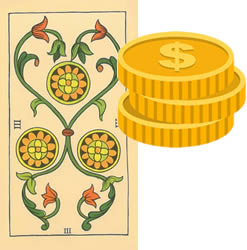 3 of Money Tarot Coins
Three is a great number. Perhaps it is the divine culmination. You are going to have the opportunity of your life when it comes to finances. They continue working hard as only you know how to do it, and the fruits will come, which will continue to push you to the maximum so that excellent results do not stop arriving.
It is also an ideal time if you were thinking of making an investment. As long as you have prepared it well and carried out all the pertinent studies so that this project ends up being successful.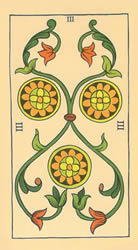 3 of Coins Inverted Tarot
If we talk that you get the 3 of gold inverted tarot; It means that all that work and effort you put into the team may be causing you some difficulties.
You may have hope, good intentions, etc. but some types of relationships are not fruitful for some goals. We point out that we are now in a time of bad feelings and tensions. You need peace and harmony to counteract all these effects.
If you have some jobs that you depend on others for them to come to fruition; surely it is time to leave them and do them on your own.