THE 12 SIGNS OF THE ZODIAC
MEANING OF THE SIGNS OF THE ZODIAC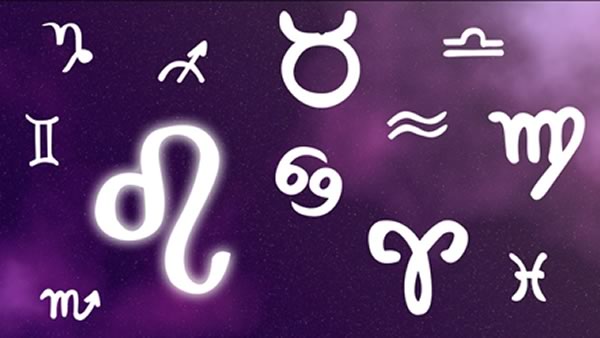 Astrology is the science that studies the stars, the 12 constellations that cross the Sun annually, this path is called the ecliptic; It is the journey that the Sun takes in the sky and crosses the 12 signs of the Zodiac. Through them you can predict the behavior and personality of a person, according to their date of birth.
These 12 stars are better known, as we have already said, as the 12 signs of the Zodiac; Aries, Taurus, Gemini, Cancer, Leo, Virgo, Libra, Scorpio, Sagittarius, Capricorn, Aquarius and Pisces.
Each of these signs defines own characteristics, distinctive features, behaviors, attitudes, etc., in each person. Knowing the sign you can have an idea of how it is, what it likes, what annoys it, what it is passionate about, how it falls in love, among other things, it is the astrological chart of each individual.
I don't know if you knew, but if today is Monday April 6th for example and we are in Aries time, during the day this constellation will be behind the Sun, while at night the constellation that you will have in your head will be the opposite, in this case Libra.
Those born under this sign are impossible to ignore, they own an assertive and idealistic personality, driven by a powerful ego.
Spontaneous and impulsive, they are prone to generating instant realizations, as their lives are focused on the now. What is not lacking in the Aries is attitude, willpower, courage and energy.
His very attitude makes him a very hasty, stubborn and explosive person, because they want everything for the moment. They don't wait for things to come out on time, which can cause destructive disturbances, arguments and unnecessary intrigue.
Taurians live at their maximum intensity, always looking for pleasure, being associated with everything that is good: sex, food, luxury, among other pleasures of life.
It is a sign that likes security and stability and is highly oriented towards the realization of its ideals on a tangible, material plane. It can present slow movements, but it hardly misses its objectives.
He is persistent, materialistic, practical and stubborn, however, he can appear possessive, hedonistic and with tendencies to indulgence.
All people born under this sign are known for their natural gift for communication. Always talkative and full of ideas, Gemini people are intelligent, elegant, versatile and always ready to learn.
Being of the air element, they are unstable and tend to change very quickly. The Gemini man's life is always on the move, which makes it difficult for him to maintain roots in one place.
This excess of questioning and volatile energy can incline the Gemini to distractions, causing them to lose focus on important things and scatter energy.
Cancer is the most sentimental of the zodiac signs. Ruled by the Moon, this sign represents the feminine, the maternal and nurturing side, which governs emotion and fertility.
They are sensitive, intuitive, emotional people and provide the necessary qualities for growth and security, stimulating a deeper awareness of emotional needs.
Very attached to their origins, Cancerians appreciate family, affection and intimacy. They can be stubborn, spiteful and manipulative when hurt.
A sign ruled by the Sun, Leos radiate light and heat. Generous , donor, organized and vibrant in his ideals , the native of this sign is fully aware of himself and the role that he has come to play in the world.
On the other hand, Leos are exhibitionists, they like to show up and be the center of attention. They can also be uncompromising, arrogant and overbearing.
August 23 to September 22
Virgo is the most perfectionist of the zodiac signs. Virginians value practical sense, logical thinking and attention to detail, being extremely critical and analytical. They are precise in their tasks and like to be useful.
It is one of the most sexual signs of the zodiac. The natives of this sign can be overly critical and not tolerate mistakes.
September 23 to October 22
Libra es considerado el más equilibrado de los signos del zodiaco, siendo, incluso, representado por una balanza. En este signo, se encuentra el desarrollo de la conciencia a través de las relaciones interpersonales por medio de la racionalidad y de la capacidad de reconocer en el otro un semejante.
Son sociables, diplomáticos y flexibles, sin embargo, tienen una personalidad fácilmente influenciable. Tanto que no es difícil ver un libriano sobre el muro. Pero, una vez que éste decide algo, difícilmente cambiar de idea.
October 23 to November 21
Los escorpianos son creadores y transformadores de su propio destino. Dueño de emociones intensas y profundas, el nativo de ese signo tiene como palabra de orden la pasión, en su sentido más visceral.
Si su pareja es un escorpio, no faltará intensidad en la vida a dos.
Regresados por Plutón, los escorpianos son esforzados y precursores de cambios, buscando siempre evolucionar y alcanzar sus objetivos, aunque eso implique en una transformación profunda y dolorosa.
November 22 to December 21
Los sagitarianos viven en una eterna dualidad entre el mundo real y el imaginario. Siempre en el "mundo de la Luna", son soñadores y distraídos.
Por otro lado, son grandes motivadores y adoran motivar a las personas.
Siempre buscan posibilidades que respondan a sus interrogantes más profundos con espontaneidad y optimismo, como un gran amante de la libertad y la inquietud. Casi siempre van más allá de la mediocridad y superan las expectativas.
22 de diciembre al 19 de enero
This is the most ambitious of the zodiac signs. Endowed with specific ambitions and well-defined goals, the Capricorn's main characteristics are concentration, rationality, responsibility, determination and the attraction to challenges.
They are legitimate workaholics, as well as being very proud and persistent, which makes them highly competitive. They know everything in its place and are aware of the path they need to travel. It is a star that takes time to shine, but once lit, it lasts for a long time.
January 20 to February 18
Creation, innovation and originality are key words of the Aquarius sign.
With eyes on the future, Aquarians are always open to new ideas, they abuse theories and their vision goes beyond the usual, hence the fame of being the sign of the inventors.
Aquarians are detached, impartial, they appreciate evolution and reason. They are also very fraternal, communicative and human, which makes them always involved in social causes. They are followers of eccentricity and idealism and are also well distracted.
Pisceans focus on collective thinking, valuing the whole instead of the part. Its main characteristics are solidarity, intuition and sensitivity.
They have no problem adapting to new situations, they like to help and have the gift of solving things through their intuition.
They are very intense in their love relationships.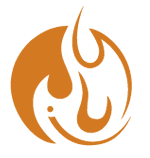 Passionate, thoughtful, impulsive, romantic and difficult to satisfy people.
ARIES
21 de marzo - 19 de abril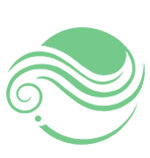 He does not like changes, closed, materialistic, stubborn and persistent.
CAPRICORN
December 22 to January 19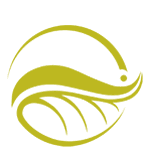 Intelligent people, easy communication, original, extreme, physical attractiveness.
LIBRA
September 23 - October 22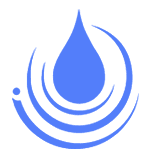 People who are very cold or very hot, changeable, need their own space.
SCORPIO
October 23 and November 22
We all know that each sign of the Zodiac has some individual characteristics that differentiate them from all the others. But it is also true that some share common traits and totally contradictory traits.
Some may be more emotional than others, more or less sociable, ambitious, passionate and a very long etc. often guided by their element: air, fire, earth or water.