9 Tarot Wands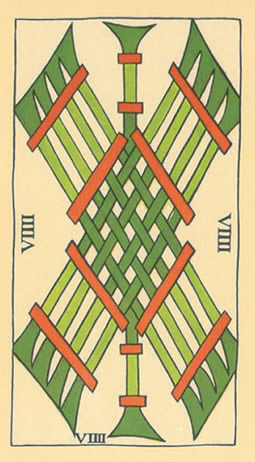 Meaning of 9 of Wands in Tarot
What does the 9 of Wands Tarot mean?
Between sweet and bitter you find yourself when you receive this card in your tarot spread. The 9 of Wands tells you that you have plans and processes that are not finished yet and before they do you are going to have some inconveniences that you did not expect.
You are a fighter person and this card appears to remind you of it and so that you continue to have the strength that will lead you to continue in the goals that you have set for yourself.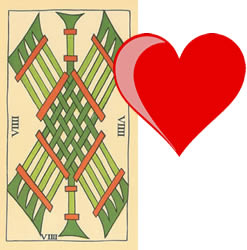 9 of Wands Tarot in Love
In love, the 9 of Wands recommends calm and patience to cope with the things that are happening within the couple. It is possible that they have gone through some problems and today they are on the defensive, the best thing to do is to try to calm down a bit and little by little regain their love.
If you find yourself alone but looking for love, this letter tells you to have, apart from patience, a little more dedication because like you there are other people who yearn to achieve your dream. p>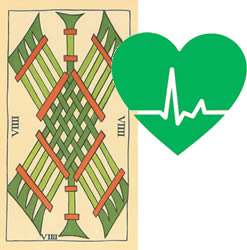 9 of Wands Tarot on Health
If you find yourself suffering from an illness, the 9 of Wands is a card that invites you to continue fighting to get out of it. Trusting in the treatment you are undergoing and looking within yourself for the desire to move on.
This card also talks about the stress you may be experiencing. Thinking a lot can lead you to suffer from pathologies that you really don't want to have.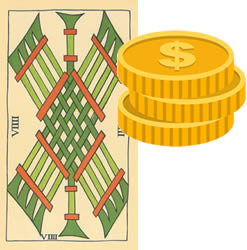 9 of Wands Tarot on Money
When the 9 of Wands appears in your money it is because it is not the right time to spend and splurge on things that are not necessary for now. You're living off what you have left and things aren't going so well that you don't think about saving.
If you are at work you will have some competition for your position, the same is true if you are looking for a job, however, this card also heralds victory, so it is best that you focus a little more on your responsibilities.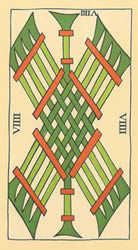 9 of Wands Inverted Tarot
When the 9 of Wands appears in your deck spread, it is because it wants to show you that you need a bit of seriousness in the affairs of your life. You feel that you are working in vain and therefore the things you do are so that others see you well.
Try to clean up that selfish part of yourself that you have with yourself and allow yourself to trust yourself so that you can change the landscape of your life and be able to advance in your plans and projects.