My boyfriend has asked me for time to clear up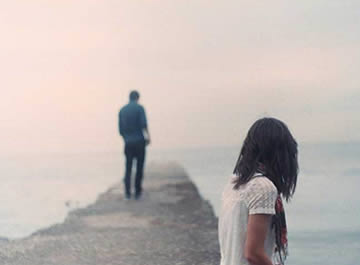 Couples relationships are usually full of many special moments, unique and enriching experiences for both, but sometimes it costs a bit to maintain it, you have to have good communication, understanding, patience and a lot of love to give. Of all the situations, some bad, sometimes it is the case that my boyfriend has asked me for time to clarify; It can happen to him as well as to you.
Bad moments usually appear and it is possible that at some point your partner will ask you for time, and this does not mean that the relationship has come to an end. Surely when you hear those words, concern and the idea of a final goodbye come to your mind, thus breaking with your expectations.
If your partner really wanted to break up with you, they most likely would have done so bluntly, so clearly asking for time is not an excuse, especially when asking for time is motivated by a sincere desire to strengthen your relationship. It is a time to reflect and improve communication and things between the two. The difficult thing is to answer the question: what to do when your partner asks you for time?
If your partner asks you for time, give it to him
This is one of the most difficult moments to face, and many times people begin to experience something called love anxiety, they are invaded by the uncertainty of not knowing what to do, what is happening and how to react to this situation, and most common is the doubt if this is a separation forever or momentarily.
These pauses usually cause emotional confusion, since you are in doubt if the other has the same level of commitment as you, if what she is taking refuge in at that time to leave you permanently. The desire to know the definitive answer, may make you a very insistent person, which would cause you not to respect the space that your partner is asking for, so you will end up overwhelming him and the consequence is a definitive separation.
If your partner has asked you to give him some alone time, the best thing you can do is give it to him and comply with it, for example, avoid having the same level of contact that you had when you were together, otherwise you will feel that you are invading his space and that You don't respect his decision.
In any case, the choice is up to you, if you decide to give it to him and respect his time alone or if, on the contrary, you take this as a definitive separation and mark the space permanently.
What to do if your partner asks you for time?
When this moment has arrived and your partner surprises you with this request, at first you may not understand what the true motivations are and you cannot control his decision, but what you can do is transform your attitude into something beneficial for both of you.
Practice the dialogue
The least recommended thing is to act as if nothing is happening between the two of you, you must listen to what your partner is asking of you. Surely when you hear those words, thousands of questions will arise in your head, so it is recommended that you start by communicating your point of view, what you think about giving it some time, so you can ask the necessary questions to find out the true causes of this decision and thus reach a reflection between the two.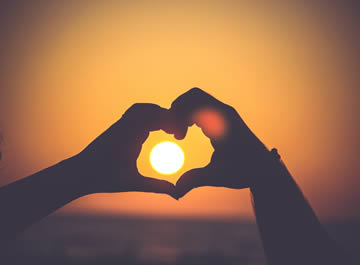 Define your time
When the time comes when your partner asks you for time, listen to your own opinion and pay attention to your inner feelings, so that from there you can decide the approximate amount of time you would like to give him. It is not recommended that this decision remain in an infinite and indefinite time.
Establish a prudential time so that he has time to clarify his thoughts and feelings, and you can also live this experience with a temporary perspective.
Always think of you
Time can also be a good time for you, to think about yourself and your relationship and how you feel about this decision, even if it was your partner who wanted the time, you also invest time in yourself, and thus observe your story from a distance and thus have more emotional objectivity.
In this time many things can happen; You may come to the conclusion that you do not want to give that person who is very special to you a second chance, it may happen that you decide to return but with some conditions. And it can also happen that you identify changes that you would like to materialize in your relationship from now on.
Why is your partner asking you for time?
It is possible that at this moment your mind is focused on what will happen in the immediate future, but you must look further and evaluate the possible situations that led them to this moment. It is time to reflect on what they did and what led them to this point, raise awareness about the love they have for each other and see where it could take them in the future.
The purpose of this time is not to see how the days go by, you should take advantage of it to create new expectations, correct attitudes, see things in a different way, otherwise it may be that over time they will reach the same point.
It is time for sincere reflection on both sides and make this story continue or end with respect for oneself and also for the couple. From this attitude, both will make this pause make sense regardless of what the final decision is.
Links of interest