6 Tarot Swords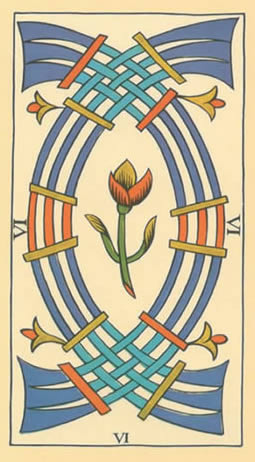 Meaning of 6 of Swords in Tarot
What does the 6 of Swords Tarot mean?
This letter is a synonym of farewell. Although at first it may seem sad, the truth is that it is not. There are moments in life when it is necessary to get away from things that are no longer fruitful for you and only offer you discouragement and pain, the 6 of swords in the tarot means that it is time to leave.< /p>
The calm waters that can be seen in the card refer to the fact that what is to come is much better than what you are leaving behind, so gather strength and begin to take the steps that will lead you to something really positive for you.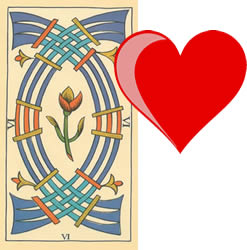 6 of Swords Tarot in Love
Although this card means farewell, in the area of love it needs other cards that support the concept of a breakup. On its own, this card refers to a moment of solitude with your partner. It could be good for both of you to take time for yourself, away from the world that always surrounds you.
If you find yourself alone, it means that it is time to look for options, to meet other people, open the doors of your heart and perhaps abandon the loneliness that has accompanied you up to now.< /p>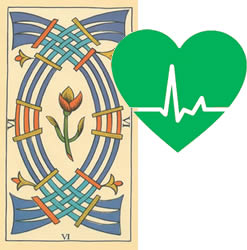 6 of Swords on Health Tarot
In health, the 6 of Swords refers to trying other things. If you are going through a disease against which there is no progress, it is because you need to look for other options or try other treatments.
If, on the other hand, you are in very good health, then this card means that it is good to take a vacation or take a trip that activates you and takes you to breathe other airs.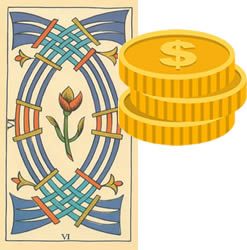 6 of Swords Money Tarot
The 6 of Swords in the financial field presents you with two paths, the first is if you are in a time of abundance and a lot of money, here the card invites you to keep rowing forward and leave without fear the things you think you should leave.
If you find yourself having financial problems then this card indicates that you have to change the methods you are using in order to obtain different results. Don't hold on to something that just isn't for you right now, allow yourself to move on.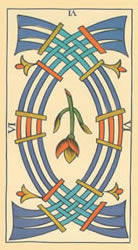 6 of Swords Inverted Tarot
When the 6 of swords appears inverted in the deck, it refers to your desire to leave the past behind and continue with a new life. However, although this desire is present, external situations do not allow you to move forward and this is because you want to leave behind things that you have not yet resolved in your life.