5 Tarot Wands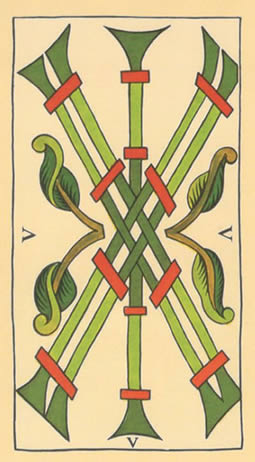 Meaning of 5 of Wands in Tarot
What does the 5 of Wands Tarot mean?
This card is not very pleasant as it represents struggle and conflicts. When it appears in your tarot spread, it means that you are going to go through moments in which you will have discussions or cross words with someone.
To know in which area of your life these mishaps will arise, you have to help yourself with the support of the other cards. But something important is that these problems will not cause you much pain, they will instead be a way to make your limits respected.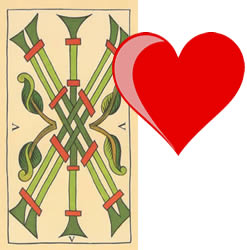 5 of Wands Tarot in Love
This card refers to problems and circumstances of fights within the couple. It can be caused by third parties or minor mishaps at home. The advice at this point is to be patient, think calmly before responding and avoid a small problem becoming worse.
If you find yourself alone, this card means two things, one of which is that you meet people who are on the same quest as you and this leads you to find a bit of rivalry in love</ strong>. The other thing is that you find several suitors who will fight for you.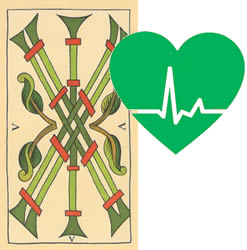 5 of Wands Tarot on Health
If you are experiencing an illness, this letter talks about the lack of diagnosis and problems finding an adequate treatment. It can be in your life or in the life of others.
Try to focus your energy and think things through because doubts are a common occurrence when this card is in your deck. Try to act and not let time pass without you deciding.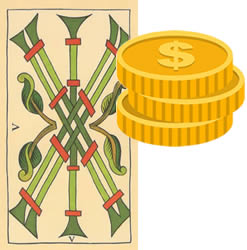 5 of Wands Tarot on Money
The 5 of Wands indicates that this is not the time to take risks or venture into unnecessary expenses. Perhaps you want to invest in a business, but it is best to wait a little time before deciding to make an expense.
You will function for a short period of time with just and what is necessary in terms of finances, so it will be necessary for you to learn to organize yourself as much as possible.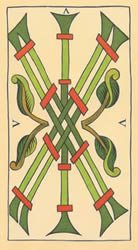 5 of Wands Inverted Tarot
When the 5 of Wands appears in your deck, talk about the characteristic you have of avoiding problems and discussions at all costs. You are one of the people who always prefers to have the party in peace and not fall into this type of situation.
However, there are things that need to be done, it does not mean creating a discussion but it does mean setting limits and making your priorities known even at the cost of other people getting upset.</p >