Ace Tarot Wands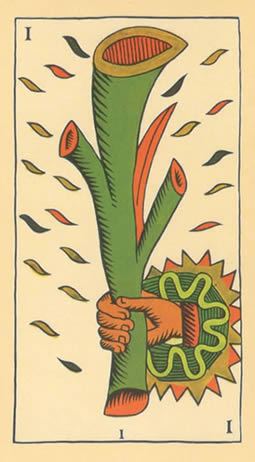 Meaning of the Ace of Wands in the Tarot
What does the Ace of Wands Tarot mean?
The ace of wands tarot is one of the cards that most quickly pushes you to go for what you are wishing for inside you, it is full of optimism and good omens, so it invites you to trust your intuition and the support of the positive energies that surround you.
If you are thinking of undertaking something or doing something with your heart, this letter appears to tell you that it is a good time to do it without stopping to think more than once because the time is now. p>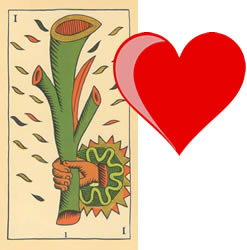 Ace of Wands Tarot in Love
From a love point of view, the ace of wands invites the couple to make dreams come true together, whether professional or purely sentimental. Whatever you decide to do together will be fruitful.
This card has two interpretations if the person is single and it goes hand in hand with what they feel and want, if they are thinking about a relationship then it is time to act because the path is positive If, on the other hand, you want to remain single and foster self-esteem, the Ace of Basto indicates that it will be beneficial and will open new levels of consciousness.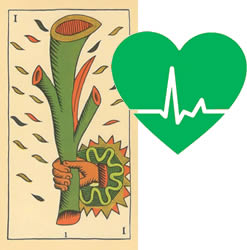 Ace of Wands Tarot on Health
In health, the ace of wands ratifies a state of calm and peace that leads to physical and mental balance. With the presence of this card, a good time begins to do positive things for your body such as exercising, changing your diet, having an operation, etc.
Your life begins to introduce therapies that will help rejuvenate you and keep you more agile and positive, do not hesitate to accept the advice they offer you.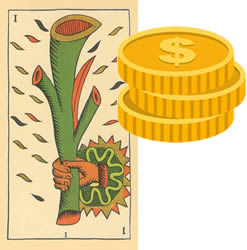 Ace of Wands Money Tarot
In finances, the ace of clubs is one of the best cards to indicate that growth in terms of money and abundance is coming. You can be faced with situations that leave you very well off financially.
It not only talks about cash but about everything that represents wealth for your life. If you are thinking of doing some business, this letter indicates that it is a good time.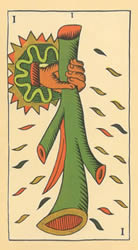 Ace of Wands Reversed Tarot
When this card appears inverted it means that you are facing a strong state of insecurity that attracts dense emotions and negative vibes into your life. You have a lack of concentration and direction that paralyzes you, preventing you from achieving abundance.
The Ace of Wands reversed shows you at a time when you think too much due to fear and this does not bring anything positive, it is time to face your fear and allow yourself to trust yourself. p>