Jack Tarot Wands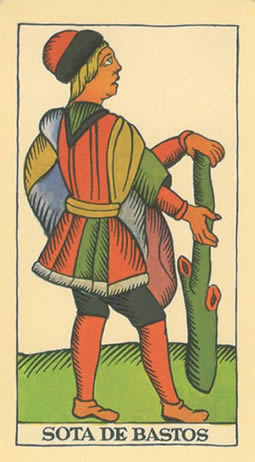 Meaning of the Page of Wands in the Tarot
What does the Page of Wands Tarot mean?
The Page of Wands appears with two meanings that may be one or the other for you. The first is the appearance of a young person in your life, full of energy and dreams, this will be an important factor at this time.
On the other hand, a second interpretation of this card speaks of the fact that inside you you still have the strength and dreams of youth. Although you have gone through a lot in your life, you still maintain a certain innocence and this must be positive for you soon.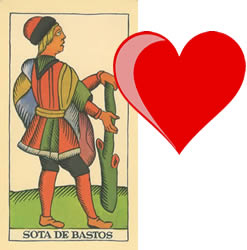 In love, the Page of Wands tarot leads you to act. If you have a stable and full relationship, this letter invites you to take adventures and walks, experience new things and give a little spark to the relationship.
If, on the other hand, you have a relationship that is going through problems that cannot be solved, it means that you have to think about what you really want for your life and if that relationship is really worth having, your happiness and peace matter a lot.
If you find yourself alone, this card refers to the arrival of a young person who will lead you to enjoy a few moments of many adventures.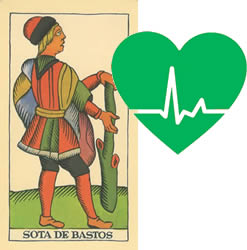 In the area of health, the jack of clubs brings positive messages. If you have a disease that you are treating or some other condition, it will begin to go away and you will be calm knowing that you are healthy.
However, this can change if your ailments have not been treated. In this case, the letter tells you to take advantage of the energy you have to solve your health problems.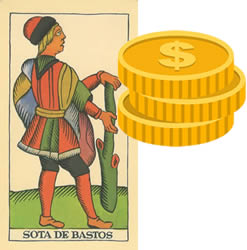 The hard times with money are starting to happen again. Abundance will begin to flow and you will once again be able to enjoy financial freedom. As in all letters, the second message is the same, try not to waste your money excessively and take advantage of these opportunities to save.
If you have a business or job, this is a good time to inject energy into it and good ideas, since good vibes are in your favor and what you want to invest in will be fruitful. your business.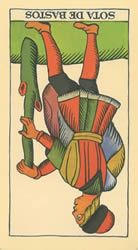 The inverted jack of clubs speaks of the stagnation you have been experiencing due to bad administration and the call is for you to stop and plan everything better. what you want to do and choose your tools well in order to achieve the best results in time.