King Tarot Wands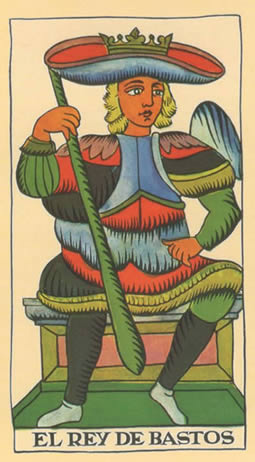 Meaning of the King of Wands in the Tarot
What does the King of Wands Tarot mean?
The King of Wands talks about leadership and power. He can talk both about you and about a third person. When he refers to you as a person, he means that you have become a powerful person , in the sense that you have the ability to make decisions and you will always have those who support you. </ P>
The important thing about all this is that when you make decisions you do it intelligently and they will end up giving good results. When it comes to a third person, the letter refers to someone who comes into your life to help you achieve the things you want.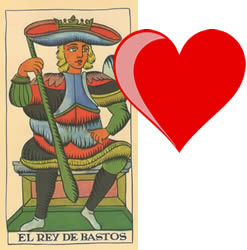 King of Wands Tarot in Love
Within the area of love, this card refers to good moments within the couple. They will be focused on mutual growth, they will be eager to solve problems and achieve goals.
It also refers to the maturity reached by both you and your partner. This will make them more responsible and committed to each other.
If you find yourself alone, the king of wands refers to an older person who, interested in you, will work very intelligently to win your love.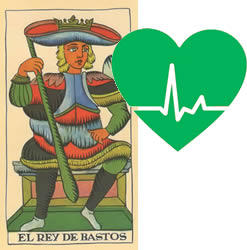 King of Wands Tarot on Health
The king of clubs represents prudence, which is why when it comes to health he calls to take care of yourself, not to exceed toxic habits and to be aware of any discomfort that may arise to prevent it from advancing to any evil.
It is also good to have control over your mind, the king of wands represents wisdom and calls for understanding that as long as you have a healthy mind, all the rest of your body will be too.</ p>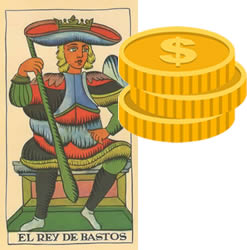 King of Wands Tarot on Money
When it comes to money, this card refers to a hidden talent that will come to light and if you pay due attention to it, you can develop it to its fullest, producing a good entrance. of money.
If you decide to start your own business and exploit your new talent, find out and study first everything you should do, this letter calls for prudence and the fact of making the things the right way to get the positive results you hope to have.
King of Wands Inverted Tarot
When the king of clubs appears inverted, it means that problems will arise as a result of acts carried out on your part in an excessive way and guided a lot by temperament. This card refers to the lack of control and wisdom, acts guided entirely by emotions and as a consequence problems and shocks in the environment where you develop.</p >