Queen Tarot Wands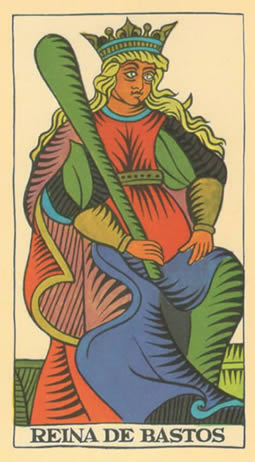 Meaning of the Queen of Wands in the Marseille Tarot
What does the Queen of Wands Tarot mean?
This card has two points of view, personally or related to a third person. In a general sense, the queen of wands refers to a strong, powerful, determined personality; These can be characteristics of you or the characteristics of a person who will come into your life to provide you with support that you might need.
When this card talks about you, it does so to say that you have a free and powerful soul and you have the essence of not backing down from problems, which makes you a a born fighter It also talks about your independence and how rebellious you are when they try to limit you.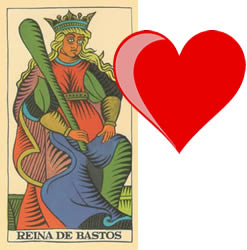 Queen of Wands Tarot in Love
The queen of wands in love announces good moments within the couple. They will have very good communication and this will help them climb steps that will strengthen the relationship, times of great enjoyment and complicity will come.
If you find yourself alone, this card announces the arrival of a woman in your life who could be the link to a person for whom you will feel love or simply the woman will be a good friend with whom you will share pleasant moments of complicity.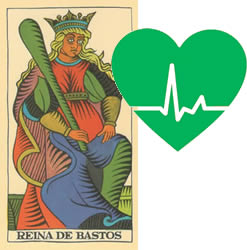 Queen of Wands Tarot on Health
The Queen of Wands talks about excellent health. On a physical and mental level, this mental strength will help you make changes in your life, if you are thinking of changing your diet or quitting toxic habits the time is now
The vitality you have is a good time to carry out physical activities that improve your physical condition and continue to provide you with good health.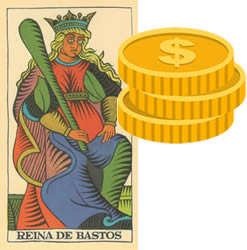 Queen of Wands Tarot on Money
When it comes to money, the Queen of Wands brings an attitude of power and authority. The money will be flowing well and you will feel able to make changes at work and at home.
It is possible that you have a money leak that could worry you a little, however it will be guided to improve your environment so you can continue to trust, just try to manage expenses in a better way so as not to fall into excesses.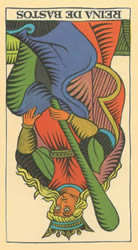 Queen of Wands Inverted Tarot
When this card appears inverted it is because you will receive unpleasant news that could make you collide with strong>emotions. It can also talk about a third person who comes into your life to make you go through unpleasant moments.
Faced with any of these situations, the best thing to do is to practice wisdom. Learn to set limits so you don't get hurt at any time and when it comes to bad news, try to meditate on it in a positive way to reduce the damage it can cause.