Dreaming about my former boss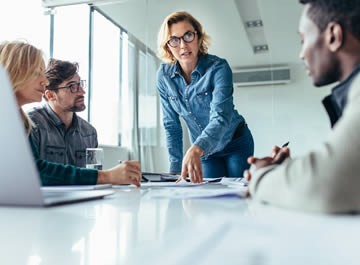 Work is one of the aspects of my life to which I dedicate the most time of the day, so an important space is also reserved in my mind, thinking or dealing with ideas, so it is normal that this is also seen in dreams reflected, since dreaming can reflect daily concerns. I can dream about my work desk, about the coffee I drink, even dream about my former boss.
Dreaming of an old job, may cause you many doubts when you wake up, especially concerning your current employment situation. All time in the past was not necessarily good, so do not get ahead of yourself, you just have to reflect on the elements that were in your dream.
Dreaming about your ex boss
Dreaming of an old boss
The first thing you feel when dreaming about things from the past, such as an old job, may make you doubt your current situation and everything else. There are two ways to have a dream with your old boss and they can be:
Having a dream with that job where you felt comfortable, happy, accomplished at work and that brought so many benefits to your life, you may feel grateful in some way for having been there.
Having dreamed of that job that you needed to leave because of how unhappy you were. They didn't listen to you, you weren't happy, you felt a lot of repression and you were never able to grow and evolve in the things you did for your old boss.
Interpretations of your dreams with your old boss
It doesn't matter if your experience was good and happy or if on the contrary it was a rather bitter experience, when interpreting its meaning. What this dream really wants to give you is a warning, it is time for you to stop and begin to reflect on your current work situation. Is your current job better or worse than the previous one? Is your previous job more in line with your goals or are you moving away from your goals due to the need for a monthly salary?
Do not punish yourself for your past or present mistakes when you dream of your old job, this only wants you to reflect and learn from those experiences you lived, whether good or bad. It is likely that in your new job you will feel comfortable, happy and fulfilled, much better than in the one you had before, with a better job position. So what do you have to keep? With how much progress you have made, with the security that comes from knowing that you are on the right path and with the gratification of having taken advantage of the change.
Maybe your dream made you remember all the bad things about your previous job, it was much better, you liked it much more, you were doing what you really wanted, you were in your environment and your colleagues understood you and made you work as a team. In this case, what can you learn from this dream? A mistake does not have to define your future, you are always in time to make a turn, to open a new door to radically change your life. If you once held it in your hands, you will catch it again.
Links of interest
Meaning of dreaming about an old boss