Horse Tarot Coins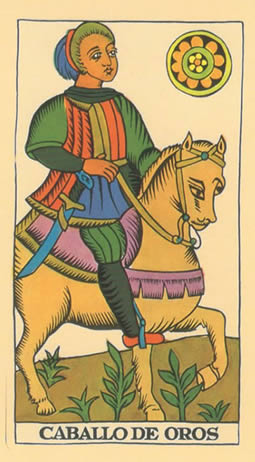 Meaning of the Horse of Coins in the Tarot
What does the horse of coins tarot mean?
This horse of gold tarot card shows, just like the horse, your best virtues, which are patience and honor. You are a loyal and faithful person and at the same time ambitious pursuer of good things.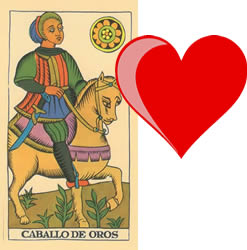 Horse of Coins Tarot in Love
In the love section, this letter reminds us that respect is one of the pillars in any relationship; and that this has to be earned by hand; that is why true love is a mutual work of each member of the couple.
The horse of coins tarot reminds you of the importance of this aspect, but it does not tell you that you have it; so it's a warning for you to analyze yourself and remember how important it is.
However, if you are single and looking for your love, it is recommended that you visit new places so that you meet new people and perhaps that way you can meet someone special.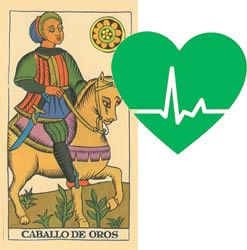 Horse of Coins Tarot in Health
Health is one of the things that money cannot buy; Therefore, if you have been following various routines (either resting, eating, etc.) and they have given you good results, continue with the same line.
Don't get sidetracked and continue on that path since you now have the experience of what results you get with those strategies so to speak.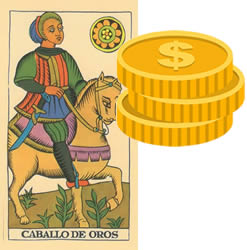 Horse of Coins Tarot in Money
A letter that in the financial field tells us that the money will soon arrive and that is also very ambiguous, saying that it can come from anywhere. It could be from a raffle, getting paid more at work, etc.
In your field of work, continue doing things as before; This is not the time to make changes. If you are looking for a job, fortune will smile on you since you will get a very good job related to what you have studied and master.
In short, you could say that you carry on as before. If you have done well, it is for some reason, so we do not recommend any type of change; continue as before.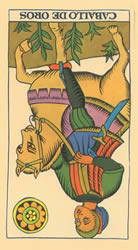 Horse of Coins Inverted Tarot
The horse of penals inverted tarot demonstrates with clear examples that they are anchored in your day-to-day life and that leads to some problems such as boredom, routine, etc.< /p>
You should seek a remedy by doing different things, however small they may be. Some are important to your life and necessary. So take a good look at what you need and find a solution.